Music Playing On This Christmas Site
FOR OUR VETERANS AT THE HOSPITAL
AND RESIDING ON THE ZABLOCKI VA GROUNDS




Jeff Is Accepting All Non Perishable Items At This Time
Just email or call him, and he or his Christmas crew will pick them up.
Food Items Contributions Start December 1, 2014


Call Jeff 414-218-3030


CLICK HERE to print out the flyer




We Will Pickup Your Contributions
Call Jeff 414-218-3030
Email Jeff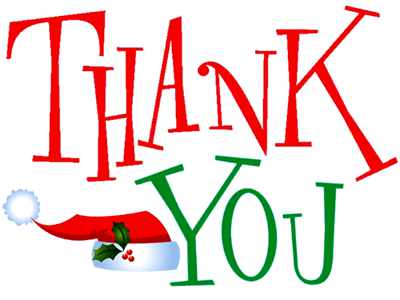 Tom & Meg Ciurlik - Elks National Veterans Service - Mary Liebsch - Dean & Mary Roebken
Barbara Nate - Dean & Eleanore Alioto - Carolyn Pospycala - John & Dolores Broadway
Wayne & Ernestine Miller - Neville-Dunn Legion Post 489 - Jane Pope
Painters Dist. Council # 7 AFL/CIO - Kathleen Fox - Jean Walser
David & Dolores Vind - Kevin & Cindy Connell - Wendy Winkler
Sandra Hopfensperger - Marge Gabriel - Nina Dentici
Wisconsin UAW Vets - Evenstone Agency Inc.
Tom & Meg Ciurlik - Sheila Boyd
John & Judith Johnstone
Brian & Susan Riordan


Otthaus Pub New Glarus
George & Lori Klingspahn
Kim Buchanan - John Palmert
Dave & Jean Sutton - Pat & Diane Romero
Womens Auxiliary VFW Post 9156 - Michael Sherwin
Susan Thompson - Dave & Kathleen Herrewig - Ken Walz
Jill Ozanick - Nick & Deb Benz - VFW Post 2874 - Linda Mullis
Kevin Mieczkowski (Bethel Baptist Church) - James & Barbarann Erdmann - Danny Romanna
Karl & Kazue Sandvick - C. Ann Lango - Shirley Lohman - Tom & Kathy Anderson - Linda Cummings
UAW Local 469 Vets - UAW LocaL 2020 Vets - UAW Local 180 Vets - UAW Local 833 Vets - UAW Local 145 Vets
UAW Local 469 Vets - UAW Local 588 Vets - UAW Local 407 Vets - United Steel Workers Local 1114


Delafield American Legion Auxilary Unit 196 - VVA Chapter 767 - Sharon Schemberger - Kim Buchanan
Deborah Bock - Georgia Bump - Judy Colbert - Ron & Christine Ciesielski - Ron Libinski
James Friess - Peter& Georgia Koterba - Gary & Karen Hansen - Eugene & Patricia Daun
Pete & Sandy Leydorf - Judith Schwartz - Veterans of America Motorcycle Club
Dennis & Deborah Waller - Mark & Patricia Kamin - Nancy Plier
Home Market (Kate & Amy) - Veterans Board Of Directors (War Memorial Center)
Linda Mullis - James & Janice McMahon - DAV Chapter 44
American Legion 375 Mukwonago Womens Auxilary
VFW Post 1391 WM. F. Ehrlich Auxiliary
Dennis Bohen - John & Nada Kleczka
Daniel & Lynne Tetzlaff
Richard & Joanne Fink




UAW Local 180 Members
Petes Guns & Ammo(Customers & Friends)
Junker-Ball VFW Post 1865 - Kenosha Area Vietnam Veterans
Queen Of Peace Post 672 Catholic War Vets - Joanna & Jacek Adamicki
Communication Workers of America Local 4603(Active Membership) - Patti Oliver
Communication Workers of America) Local 4603(Retired Members Organization)
Wisconsin AFL/CIO Veterans Committee - Milwaukee Area Labor Council - Donna Sutyak
Vietnam Vets Of America Chapter 324 - Joe Campbell - Willey-Herda Legion Post 192
Amvets District Two Wisconsin - Legion Riders Assoc. of WI. Milwaukee Districts



Capt. Lance P Sijan Foundation



Collecting Items For The 26th Annual Vets Christmas Show
Thanks Sharon Rakowski
Students - Teachers - Parents
Lakeview Elementary School - Wind Lake, Wisconsin
First Immanuel Lutheran School - Cedarburg, Wisconsin
Thanks Barb Meyer & All The Students For Making Christmas Cards For Our Vets


Molly / Tiffany
Supporting Our Veterans
Thank You



Thank You For
Supporting Our Vets

Zaffiros Pizza
Donating and Delivering
all the Pizza's for the
Vets Christmas show
Thanks Mike & Rose Zaffiro


Starbucks
Joann @ Starbucks
Participating Stores
Thank You for all the great Coffee/Treats for our Vets.


Vets Christmas Show
Packer Party Fundraiser
Thanks DeMarinis
The entire staff for your support for our Veterans.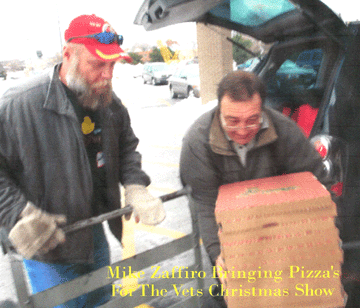 Supporting Our Veterans
Thanks Jay Weber



Shelley Cullen / Katie Orvis
Christmas Collection Point
Muskego
S72 W16484 Janesville Rd

Thanks Andrea & Jen
Supporting Our Veterans
Christmas Collection Point
Milwaukee (North Side)
And Towns North
9401 W Brown Deer Rd

Slice's New Location
Muskego, WI.
W137 Janesville Rd.
Just East of Tess Corners
Just West of Hales Corners
Thank You Al Luening & Wigwam
Socks For Our Veterans



Thanks Everyone For Supporting
The 26th Hospitalized Vets Christmas Show

Thanks to all the Ladies @ US Bank in Muskego & the customers
who stepped up to support the Vets Christmas show.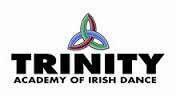 TRINITY FAMILY
Mark / Maureen Kenfield - Mark / Carol Beveridge
Trinity Dancers and Family Members
Trinity Family Contributions Collection
Third Ward Studio - Waukesha Studio - Grafton Studio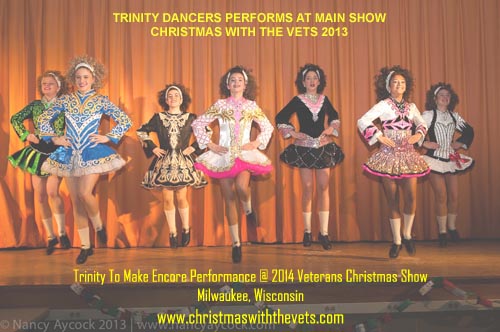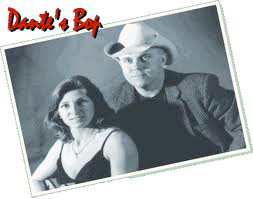 Jerry/Nora
Thank You Both For Performing For Our Hospitalized Veterans.
I Truly Appreciate Your Support
"Doc"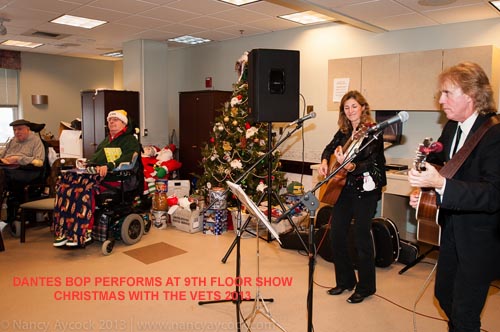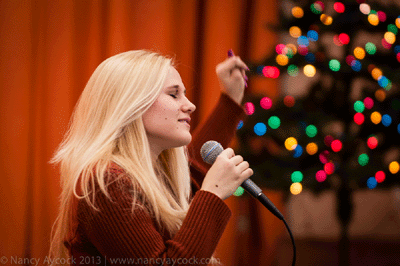 Nashville recording artist Jaycee Lynn, will return for an
encore performance at the Vets Chrtistmas 2014 show.


Made In Milwaukee
Thank You "Osmanium" For The Bags Of Candy For Our 2014 Vets Christmas show.


2014 THANK YOU FOR BEING THERE FOR ME
Zablocki VA Staff Helping "Doc" For Many Many Years
Sandi - Courtney - Mike - Mike - Al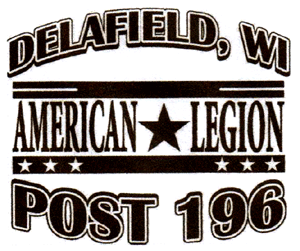 Delafield American Legion Post 196 Family
Post Members / Ladies Auxilary / SAL Squadron
The true spirit of helping our Veterans
"Very Proud Of All Of You"
Thank You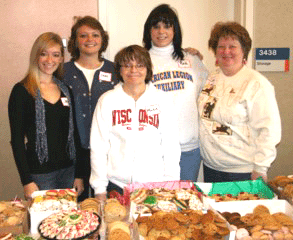 Vets Christmas Fundraiser Pictures

To everyone that supported the Vets Christmas Fundraiser
God Bless and Thanks for making my 1st DeMarinis Denoon Saloon fundraiser a fantastic success.
Fun - Friendship - Caring - Support - And A Packers "WIN"
I Salute Phil DeMarinis & The Entire Denoon Saloon staff for volunteering their time for our Vets..


VETS CHRISTMAS FUNDRAISER
RAFFLE BASKETS / ITEMS DONATIONS

Everyone will receive a personal Thank You letter after the event.
Please give Jeff a few days after the show, to start on the Thank You's
IF YOU MADE A CONTRIBUTION AND DO NOT SEE YOUR NAME ABOVE
PLEASE EMAIL JEFF AND LET HIM KNOW


Christmas With The Vets
25th Anniversary Pictures
CLICK HERE