CHRISTMAS SONGS PLAYING ON THIS SITE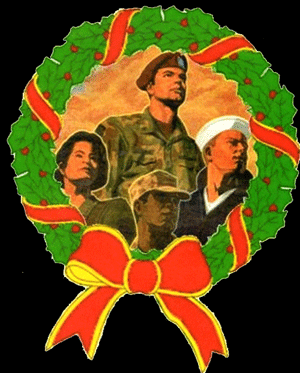 CLICK ON THE LINK BELOW
2017 VETS CHRISTMAS FUNDRAISER
OCTOBER 15, 2017

CLICK HERE
TO DOWNLOAD THE FUNDRAISER FLYER

Jeff Needs Your Help And Support
CLICK HERE
TO DOWNLOAD THE FUNDRAISER FLYER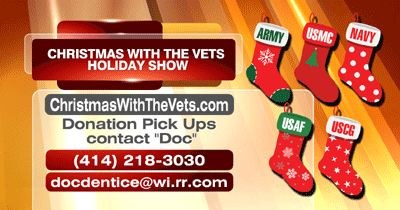 Jeff's 30th Anniversary Show
Please Help Him Make It The Best Ever
CLICK HERE
TO DOWNLOAD THE CHRISTMAS FLYER

We Need Sub Sandwiches
If anyone or any Organization would like to cover the cost
of the Subs it would be very much appreciated
Thank You

THE CHRISTMAS SHOW IS ONLY FOR OUR VETERANS IN THE ZABLOCKI
VA HOSPITAL AND OUR VETERANS RESIDING ON THE VA GROUNDS
The VA does does not run this event.
Jeff Dentice, the founder & coordinator of this event, puts the show together,
and brings his Vets Christmas Crew Volunteers to the Zablocki VA Medical Center.
Please do not send cash or checks to the VA

Last Minute Christmas Show Contributions Dropoff
December 9, 2017 - 11:30am to 12:30pm
Zablocki VA Hospital South Entrance
Enter from 47th National Avenue
Drive right up to the South doors
Volunteers will greet you & accept your contributions
Please place any checks and your name and address in an envelope.
Write Jeff Dentice on the envelope and attach the envelope to your items, or hand it to a volunteer.
-THANK-YOU-

PLEASE EMAIL JEFF FOR INFORMATION



Everyone will receive a Personal Thank You Letter after the Vets Christmas show.
It will take Jeff a few weeks to get all the Thank You's sent out.