Tom & Meg Ciurlik - Elks National Veterans Service - Mary Liebsch - Dean & Mary Roebken
Barbara Nate - Dean & Eleanore Alioto - Carolyn Pospycala - John & Dolores Broadway
Wayne & Ernestine Miller - Neville-Dunn Legion Post 489 - Jane Pope
Painters Dist. Council # 7 AFL/CIO - Kathleen Fox - Jean Walser
David & Dolores Vind - Kevin & Cindy Connell - Wendy Winkler
Sandra Hopfensperger - Marge Gabriel - Nina Dentici
Wisconsin UAW Vets - Evenstone Agency Inc.
Tom & Meg Ciurlik - Sheila Boyd
John & Judith Johnstone
Brian & Susan Riordan



Otthaus Pub New Glarus
George & Lori Klingspahn
Kim Buchanan - Larsens Bakery
Dave & Jean Sutton - Pat & Diane Romero
Womens Auxiliary VFW Post 9156 - Michael Sherwin
Susan Thompson - Dave & Kathleen Herrewig - Ken Walz
Jill Ozanick - Nick & Deb Benz - VFW Post 2874 - Linda Mullis
Kevin Mieczkowski (Bethel Baptist Church) - James & Barbarann Erdmann - Danny Romanna
Karl & Kazue Sandvick - Shirley Lohman - Tom & Kathy Anderson - Linda Cummings
UAW LocaL 2020 Vets - UAW Local 180 Vets - UAW Local 833 Vets - UAW Local 145 Vets
UAW Local 469 Vets - UAW Local 588 Vets - UAW Local 407 Vets - United Steel Workers Local 1114



Deborah Bock - Georgia Bump - Judy Colbert - Ron & Christine Ciesielski - Ron Libinski
James Friess - Peter& Georgia Koterba - Gary & Karen Hansen - Eugene & Patricia Daun
Pete & Sandy Leydorf - Judith Schwartz - Veterans of America Motorcycle Club
Dennis & Deborah Waller - Mark & Patricia Kamin - Nancy Plier
Home Market (Kate & Amy) - Veterans Board Of Directors (War Memorial Center)
Linda Mullis - James & Janice McMahon - DAV Chapter 44
American Legion 375 Mukwonago Womens Auxilary
American Legion Members Post 375 Mukwonago
VFW Post 1391 WM. F. Ehrlich Auxiliary
Dennis Bohen - John & Nada Kleczka
Daniel & Lynne Tetzlaff
Richard & Joanne Fink
John Palmert



John & Mary Poblocki
UAW Local 180 Members
Petes Guns & Ammo(Customers & Friends)
Junker-Ball VFW Post 1865 - Kenosha Area Vietnam Veterans
Queen Of Peace Post 672 Catholic War Vets - Joanna & Jacek Adamicki
Communication Workers of America Local 4603(Active Membership) - Patti Oliver
Communication Workers of America) Local 4603(Retired Members Organization)
Wisconsin AFL/CIO Veterans Committee - Milwaukee Area Labor Council - Donna Sutyak
Vietnam Vets Of America Chapter 324 - Joe Campbell - Willey-Herda Legion Post 192 - Duane Drewicz
Ralph Ignatowski Memorial Amvets Post 60 - UAW Local 438 Retirees Chapter - Mark Gaeth - Jim & Cheryl Upt
Ron & Kathleen Larson - Jeff & Mary Weyrum - Mark & Marsha Steadman - Robert & Charlene Muren - Jennifer Cooper
Fleet Reserve Association Milw. Branch 14 - American Legion Sylvan Post 44 - Bob & Kathy Hawkins - Babara Stadler



Patient Centered Research of Aurora Health Care and GI Associates, LLC Sandi Hubatch - Kathy Anderson
VFW Ladies Auxiliary Post 9156 - Anna Drickrell & Mary Erickson - Wallace & Vroukje Hepkema
Richard Marcellus Jr. - Gail Olsen - Dana Faulkner - John & Beverly Thielen - O&H Dannish Bakery
WI Pink Shawl Initiative / Carol Cameron - Marcia Bjorkquist & Family - UAW Local 438 Retirees Chapter
Hoeppner-Horn Bros VFW Post 5716 - Jennifer Pagelsdorf - Jim & Kathleen Van Deelen
Robert & Caryl Braatz - Mary Ann McCormick - Mary Kroll - Sharon Schemberger
Darlene Walls -- Theresa (Sweeneys College Books) - Michael & Jo Ann Greene
Hales Corners VFW Post 10394 - Amvets District Two Wisconsin
Diane & Andres DeLeon - Steve & Patricia Koszuth
John & Vergie Christopherson - Millie Rudella
Barbara Brenzel - Mary Micka
Peter & Elizabeth Paly
Jay Weber



Mary Caliva - Janet Schmeling
Dan & Penny Draeger - JCI Aviation Dept.
VVA Chapter 767 - Robin & Patricia Bishop
Cheryl King - Ann Fritsch - Gunther & Sharon Bahlaj - Marge Pica
Kim Buchanan - Jill Lindberg - Laura Mishefske - John & Debra Osner
Jim & Kathy Narus - Cudahy Anytime Fitness Employees & Customers
Patricia Antony - Diane Piontek - Jim & Jackie Peterson - Michael & Jacquelyn Stroik
American Legion Auxiliary Cook Fuller Unit 70 - Rolling Thunder Chapter 2 Wisconsin
Mike & Nancy Libbin - Robert Hayden - APWU Milwaukee Local 0003 - Randall & Juliette Johnson
Jennifer Cooper - Wendy Winkler - Verna Schmidt - Chris & Kelly Viel - Peggy Lindholm - Pam Sommers


American Legion Riders Assoc. of Wisconsin District 6 - American Legion Riders Assoc. of Wisconsin District 4/5
Michelle Wagner & Julie Driscoll - C.E. Prevatt - Daniel & Dee Lango - C. Ann Lango - Shirley Robinson
Joe & Pat Razdik - Mary Verbeten - Richard & Lisa Migacz - Brian & Sue Vergenz - Susie Stewart
Lois Knight/Patriotic Friends - Milw. Chapter Daughters of the American Revolution
Renee' Desserts From The Heart - James & Cheryl Turner - Deb Devoer & Friends -
Milwaukee Allied Veterans Council -Konrad Lucas - Elizabeth Skiba
Judith Denuszek - Shane Corcoran - Dale & Christine Galloway
Judy Mijal - Jeff & Judith Kosloske - Renee Bauer
John Christensen - Lorna Fisher & Family
Max & Emily Szolwinski
Pete & Denise & Savannah



PatriotsMC - Todd & Rachel Dickau
Oak Hills Golf Course - Jere & Luane Snyder
Ray & Leslie Jamieson - John E Miller American Legion Post 146
Milwaukee Area Labor Council Delegates - Labor Community At Work - Daniel & Megan Rivera
Joann Kruschke - Kelly Tetting - Lisa Stull - Maxon Equipment - Joyce Reber - James & Sandra Minor
Waukesha Noon Lioness - Jeremy & Tina - Lisa Stull - Patsy Edeles - Chuck Rickheim - Jenny Schroeder
Franklin, WI. Home Depot Veterans Support(Kim) - Jeff & Maggie Krawczyk - Dr. Mary Llanas
Holtey Family(Dr. Wells) - Joe & Sue Deluisa - Falls Busy Beaver 4H Club - Rose Marie Pipkorn
Aimee & Rob Fortner(Johnson Controls Aviation Dept. - Joanne Bartos - Ellen Pawley
Pagelsdorf & Miles Families - Club 703 - Rich & Louise Turzinski - South Milw. High School Staff
South Milw. School District Office - South Milw. HS (George Cleveland) - Vicki Lanzendorf
South Milw. HS Spanish Classes (Thanks Deb Robinson For Organizing The Collection)
UAW Local 1472 Veterans & Membership - Leo & Mary Fitzgerald - Betty Kordus - Rita Zukowski
Melanie Kordus - Virginia Schultz - Dorothy Borkowicz - Dr. Dan Tritton - Melanie Kordus
Anna Farkas - W. Reynolds - Ray & Leslie Jamieson - John Smarslik - Laurie Garvens - Bill Finke






Collecting Items For The 26th Annual Vets Christmas Show
Thanks Sharon Rakowski
Students - Teachers - Parents
Lakeview Elementary School - Wind Lake, Wisconsin
First Immanuel Lutheran School - Cedarburg, Wisconsin
Thanks Barb Meyer & All The Students For Making Christmas Cards For Our Vets
Thanks Washington Elementary Student Council (Meghan Kehoe)
Jefferson Elementary School Pack 584
Thanks To The Boy Scouts Pack 584 & Girl Scouts of
Jefferson Elementary For Your Vets Christmas Show Collection

Capt. Lance P Sijan Foundation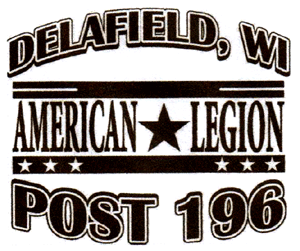 Thank You
Delafield American Legion Post 196 Family
Post Members / Ladies Auxilary / SAL Squadron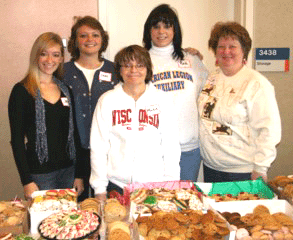 UAW Local 1102 Vets Committee & Membership
Paper Converting Machine Company
Racine, Wisconsin Bakerys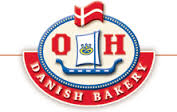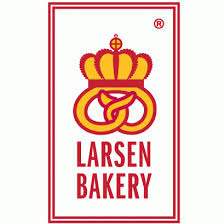 Thanks to all the Ladies @ US Bank in Muskego & the customers
who stepped up to support the Vets Christmas show.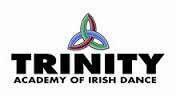 TRINITY FAMILY
Mark / Maureen Kenfield - Mark / Carol Beveridge
Trinity Dancers and Family Members
Trinity Family Contributions Collection
Third Ward Studio - Waukesha Studio - Grafton Studio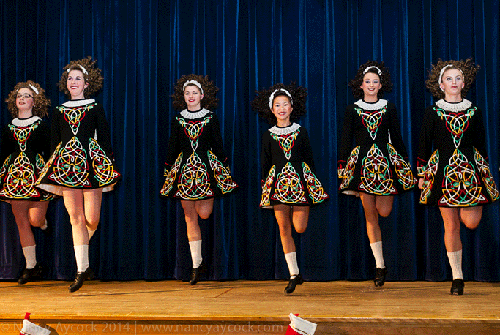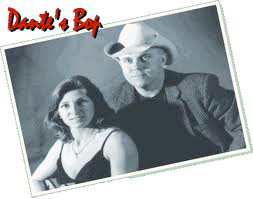 Jerry/Nora
Thank You Both For Performing For Our Hospitalized Veterans.
I Truly Appreciate Your Support
"Doc"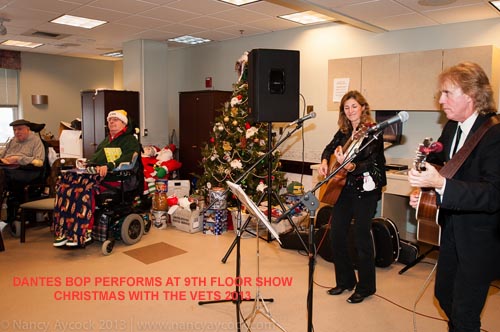 2014 Vets Christmas Packer Party

THANK YOU FOR BEING THERE FOR ME
Zablocki VA Staff Helping "Doc" For Many Many Years
Sandi - Courtney - Mike - Mike - Al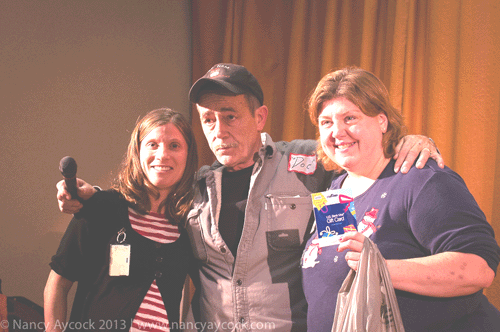 JEFF PRESENTED 3 $1,000 GIFT CARDS FOR THE DOMICILIARY AND
THE HOSPITAL AND CLC UNIT AT THE 26TH ANNUAL SHOW FOR 2015 VETS EVENTS AND OUTINGS.